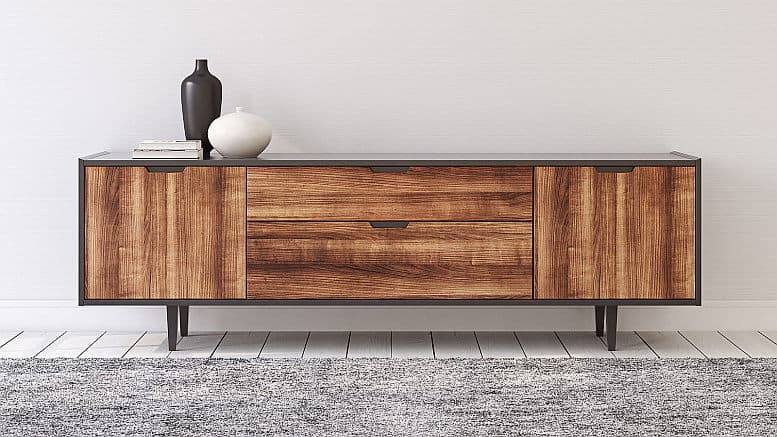 We'll Come to Your Wood Furniture and Bring it Back to Beautiful
---
We do a lot of living on our wood furniture and, well, life happens and wood furniture needs repair.
Treasured wood furniture gets scratches, dings, chips, water stains, heat marks, ink stains and too many blemishes to name. Even artistic children (of all ages) can add their touch, and you'll need your wooden furniture repaired.
Wood gets discolored easily. Nail polish or nail polish remover spills and removes the finish. Chairs hitting the edge of the table can damage both the table and the chair. Big or little feet scuff chair rails. Puppies chew the legs. Dogs like to chew corners. A hot plate slips off the trivet. And on, and on, and on.
Wooden Furniture Repair
At MasterTech Furniture we can repair the damage and restore the beauty of your wood furniture. With 10 years experience in repairing fine furniture, your beautiful wooden furniture pieces, almost always, can look like "it didn't happen."
You'd be surprised at what can be fixed in the hands of a professional.
We'll fix the scratch, even if it's a deep gouge. We'll remove the evidence of your teenager's bed table carelessness. We'll fix the ding that the broom caused when it fell on your buffet.
Featuring Mohawk wood repair products, we offer in-home service so you can get the furniture repair issues solved immediately, with no worry of transportation damage.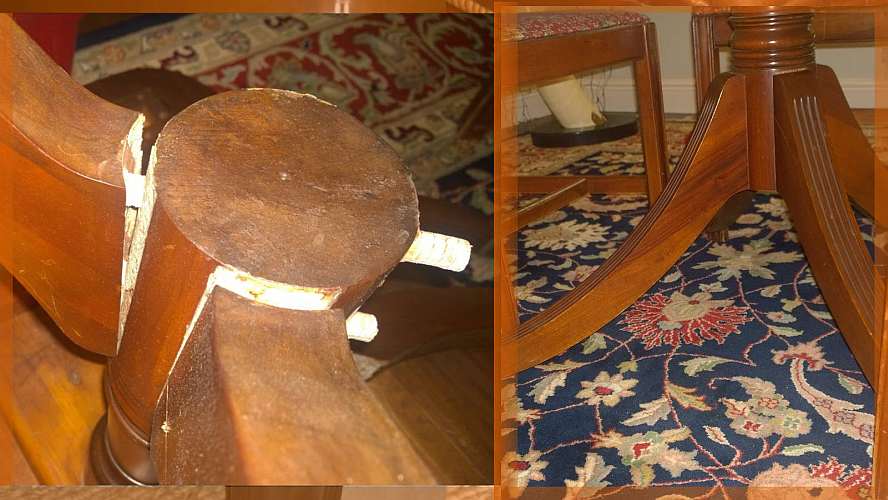 Before your next big family dinner, we'll magically make the water stains disappear from that beautiful living room coffee table. We'll fix that leaf and remove the heat marks from your dining room table. We'll remove the ink stains from your end table, too. We'll shore up that cabinet door and secure that dad-blasted drawer that keeps falling in.
See more wood repairs in the Gallery.
Do give us a shout or write today. We'd be honored.
---
---