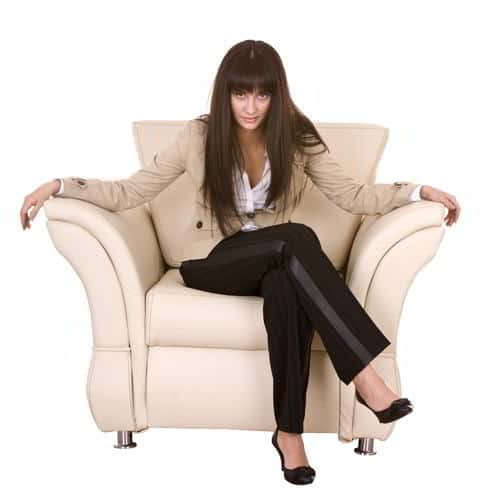 Have you cleaned your leather furniture lately?
Let's be honest. Some of us live on our furniture. Who thinks to clean it when it looks just fine? Most of us don't.
Genuine leather absorbs body oils just like any other natural skin or fabric. Plus there are tiny little spills, smudges of hair products and, just like in your mattress, flakes of skin and mites.
Those things take years off your furniture's life, just like not changing the car's oil takes years off its life.
So, even though it may look fabulous, clean it on a regular basis to keep it that way. If you have heavy usage, you'll want to clean it quarterly. If you don't use your furniture much, then bi-annually will be often enough.
You can either do it yourself or have us do it.